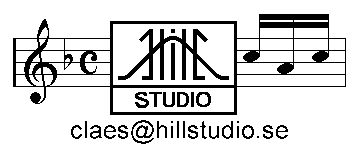 W
elcome to Claes Olsson's homepage.
My main instrument is the Spanish guitar.
I play classical pieces as well my own compositions.
I also play some synthesizer, mainly using my Casio MIDI guitar.
Here you can listen to some of my music:
Me and my cousin Per-Håkan Edel have recorded some guitar duets.
Mainly classical music.
Some are available to you here:
Updated: 2011-05-15